CYBER_SHARK by ELEAZAR SOFYAN BAYU SAPUTRO for SECTOR17 SKATEBOARDS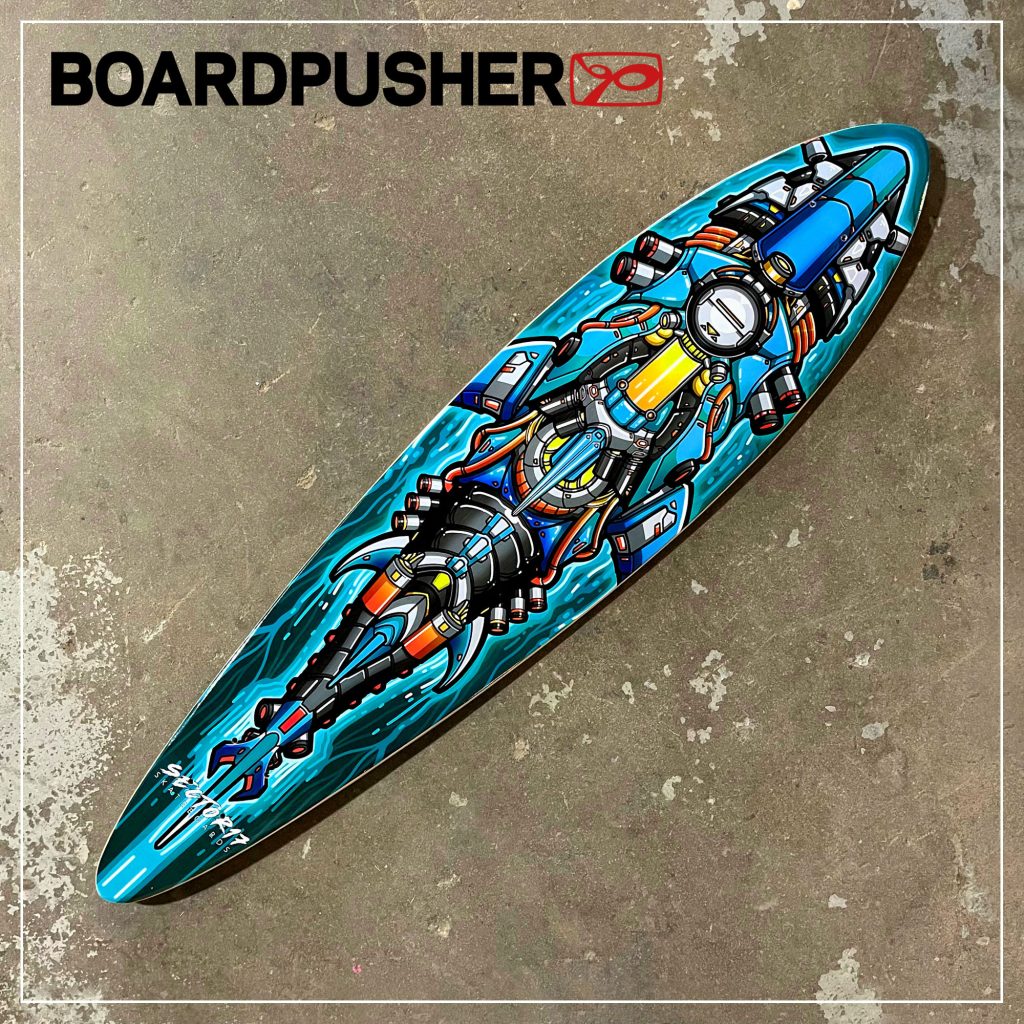 Yes! BoardPusher also does longboards, and this week's Featured Deck is a great example of one. Sector17 Skateboards show runner, Michael Barringer, tells us "I was on your guys' website one day and saw that pintail board and it just hit me that it was kind of shaped like a shark. So I went back and forth with an amazing artist named Eleazar, who I found on Fiverr, gave him the basic idea, and he ran with it and created this amazing board." Get Cyber_Shark here, browse the entire arsenal at sector17skateboards.com, follow them on Instagram @sector17skateboards, and follow the artist, Eleazar, @eleazarion.art.
Start your own skateboard brand by opening a shop on BoardPusher.com or use our Shopify app.