Customize the NEW 8.75 Inch WIDE Popsicle Skateboard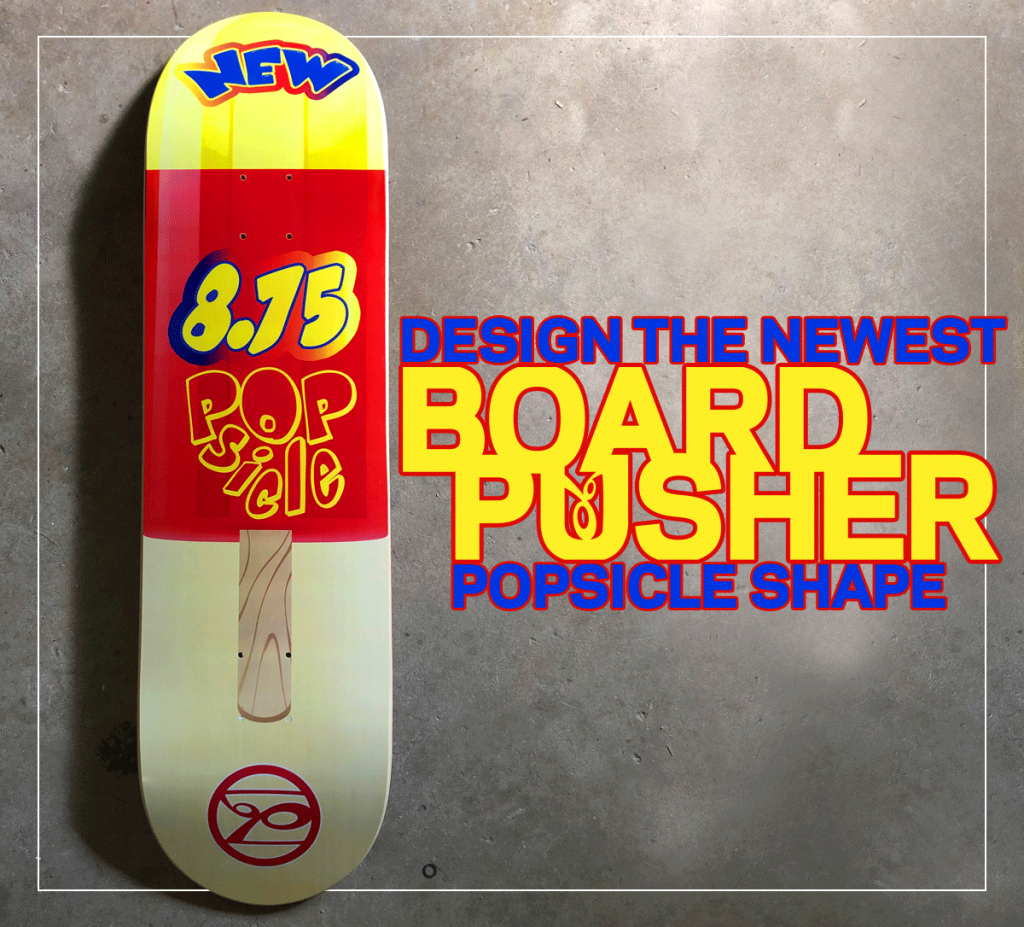 Who doesn't like a little stability? The newest, and widest, BoardPusher.com 8.75 popsicle deck offers more control and balance as you're carving up bowls and shredding transition. It gives you a broader platform to land on when you're taking on a stair set, plus big speed to get there, too. The 8.75 (aka 8-3/4 Inch) is also the largest popsicle canvas now for all you artists looking for more room.
As always, you can upload your own artwork, photos, and images, plus the 8.75 is compatible with all customizable backgrounds. Check the specs and board dimensions here, download the template here, and get started designing your own custom 8.75 here.