Customize Cruiser Skateboards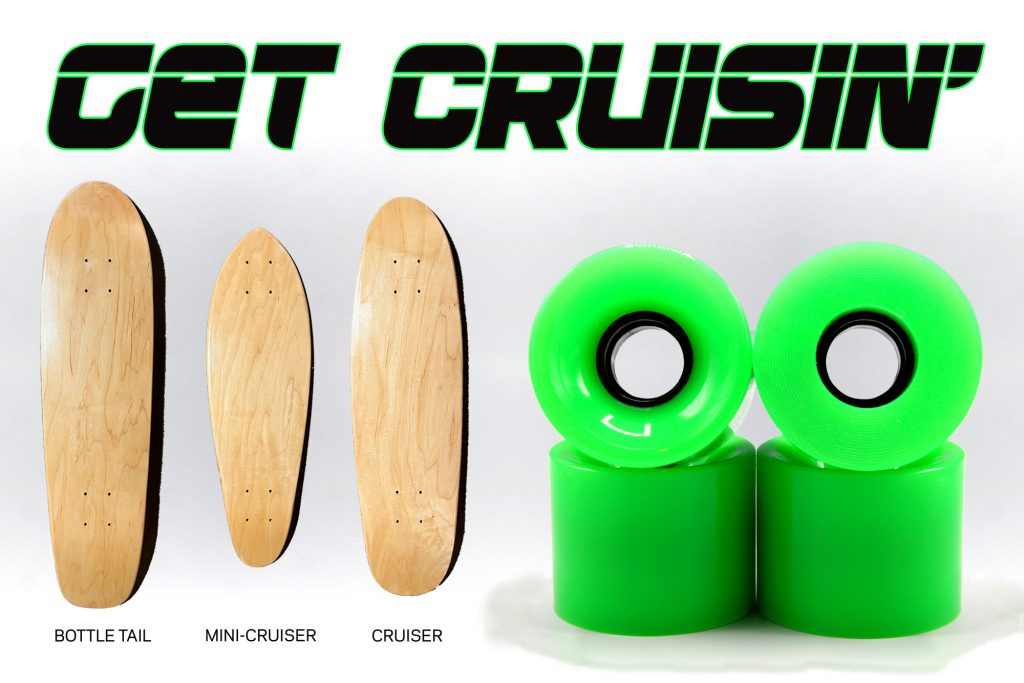 It's time to start cruisin' around to your favorite spots, so we wanted to remind you that we have a few cruiser deck shapes you can customize at BoardPusher.com: the Bottle Tail, the Mini-Cruiser, and our classic Cruiser. Make your custom cruiser complete and add some big soft wheels for easy maneuverability on tougher surfaces. With several color options, you can even choose a set of wheels to match your custom graphics.
You can also try searching for cruiser graphics designed by independent artists here.