Customize BoardPusher Popsicle Decks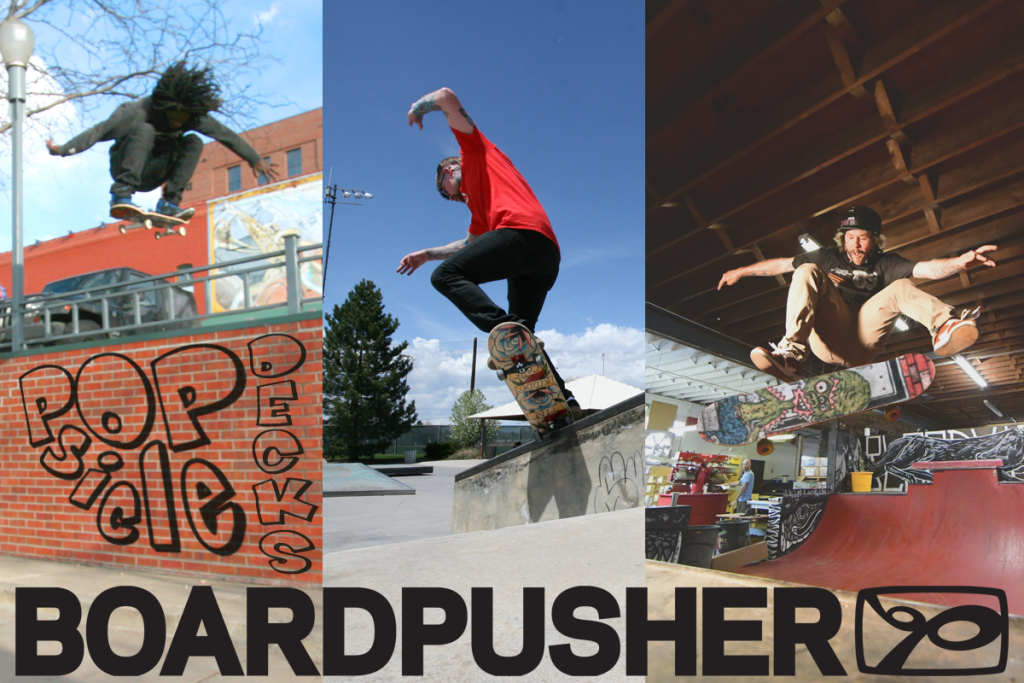 From the 7-1/4 inch wide mini/kid to the Sasquatch-esque 8-3/4″, and seven more sizes in between, BoardPusher has the right popsicle skateboard for you to customize. The most popular shape in skateboarding is also the most versatile. It works on the street, at the park, in the halfpipe, or even hanging on your wall.
We've calculated all the dimensions for you from length, to wheelbase, to nose/tail size, as well as what truck measurements fit best with each deck. You can find all those configurations at www.boardpusher.com/custom-skateboards/shapes.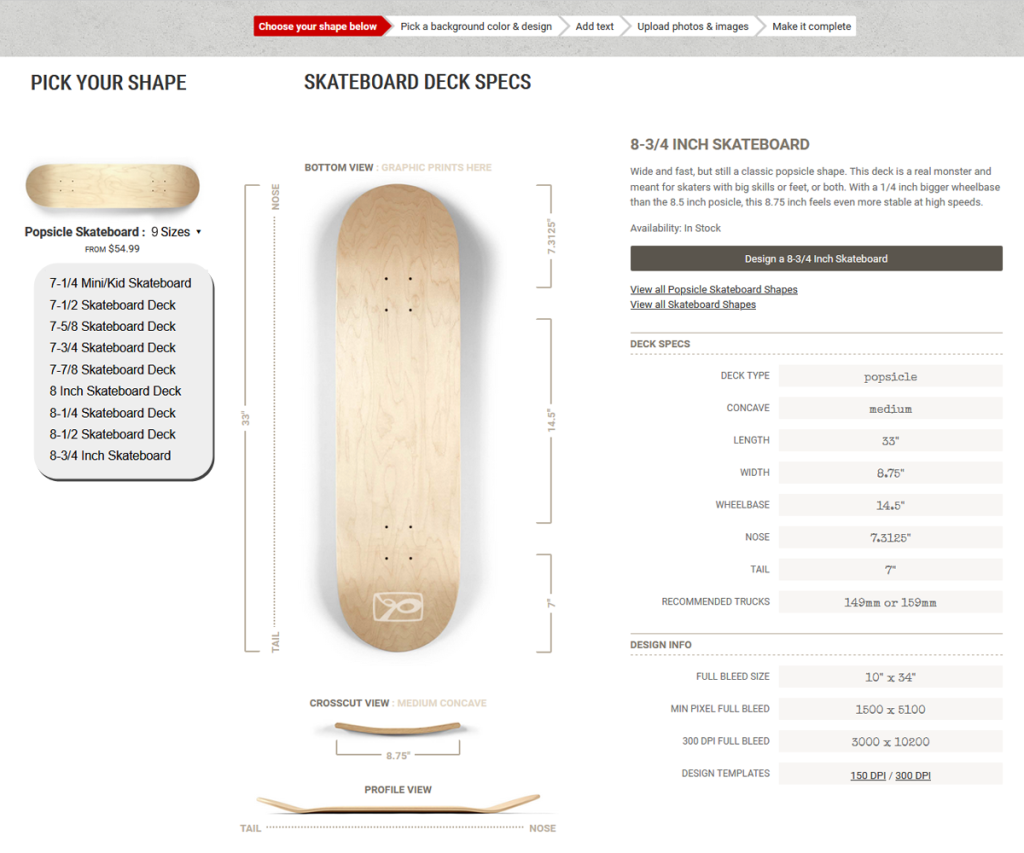 We also have a design template for each shape available for download at every deck specs page to make creating your custom skateboard even easier.

If designing graphics isn't your specialty, some more good news is that all of our customizable backgrounds are compatible with every popsicle shape. Just select ALL under PICK A BACKGROUND in the BoardPusher Deck Designer to browse through the designs you can customize with text and your own photos.