Custom Griptape of the Day by Blaze Ben Brooks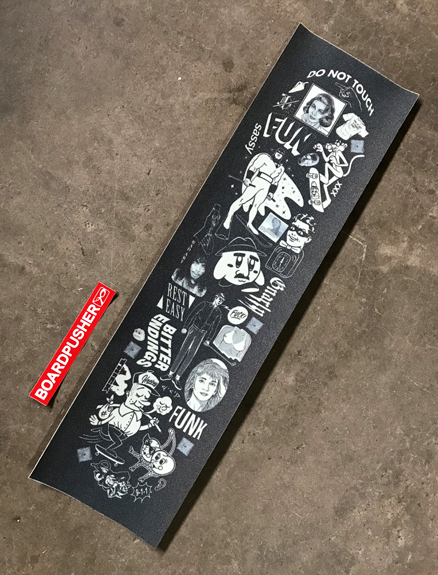 Today's BoardPusher.com Feature is a sheet of custom griptape designed by Blaze Ben Brooks. "I love drawing anything and everything. From portraits of celebrities and my friends lookin' mighty fine, all the way to crazy lookin' cars and drunk cartoon characters." View Ben's website at blazebenbrooks.com or follow him on Instagram @blazebenbrooks.
Keep the top of your deck looking fresh with some custom griptape you can design at BoardPusher.com.