Create Your Own Pro Model Design Contest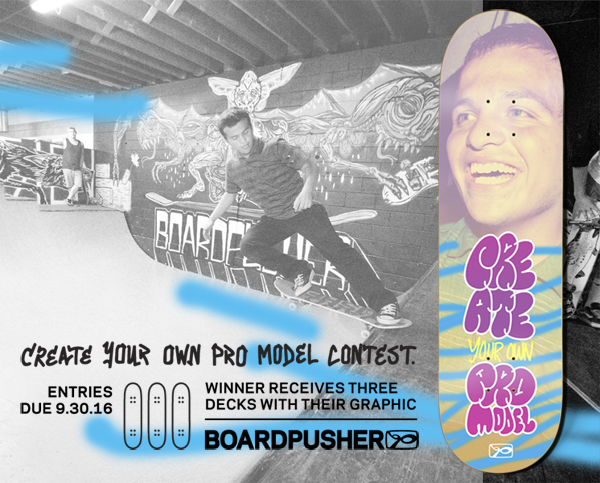 Here's your chance to win your own custom designed pro model style skateboard graphic! For September, BoardPusher.com will be accepting entries for our Create Your Own Pro Model Design Contest. The winner will receive his or her graphic on 3 decks, in case you want to skate a couple and hang one, or just thrash 'em all.
You can create a graphic for yourself or a friend. We are not looking for you to design a graphic for a pro skateboarder nor a design that relates to another skateboard company. Such entries will be considered invalid. We look forward to seeing what you come up with and have fun! To enter or for more details, head on over to www.boardpusher.com/contest.