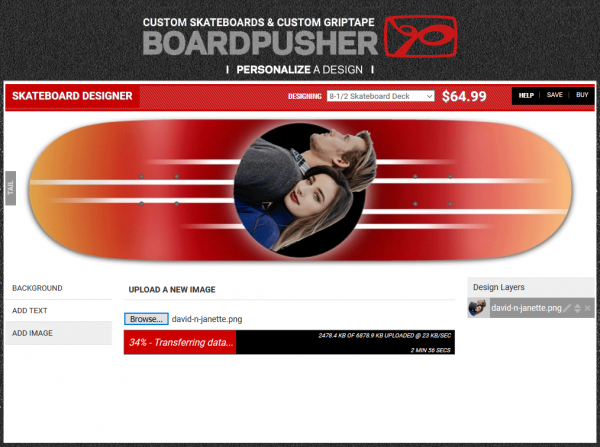 Maybe we didn't find the best background graphics for this couple, but we're sure the perfect design for your photo(s) exist at BoardPusher.com. Choose the skateboard shape you want as customizable backgrounds are compatible with most sizes, and open up the user-friendly BoardPusher Deck Designer.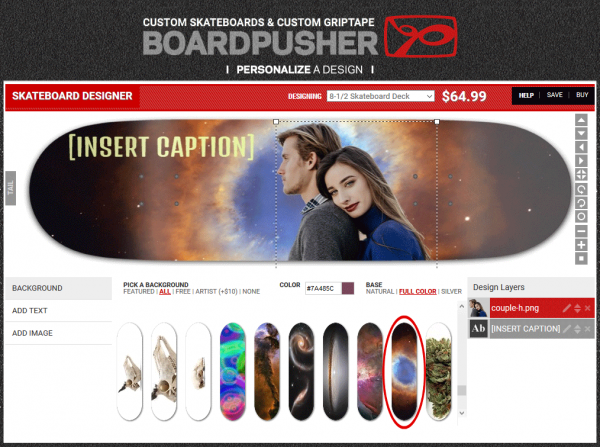 Add your photo, or upload several, and then click through hundreds of background graphics to find the right one for your images. Easy-to-use editing tools will make it simple for you to adjust your photos on the deck. Use our text generator to customize it more with your own names/messages/slogans or perhaps your picture is worth 1,000 words on its own.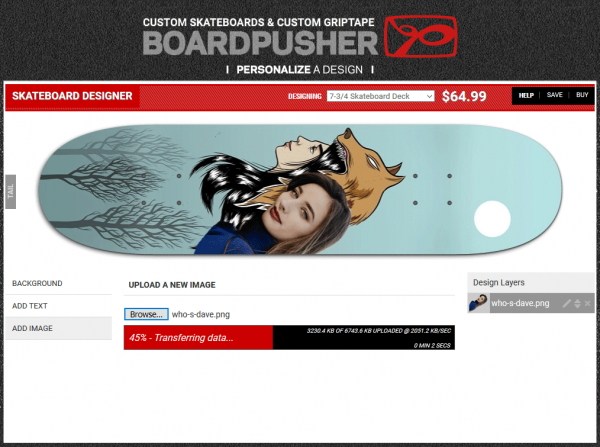 Need help? Don't hesitate to reach out to our contact page, email info@boardpusher.com, or call (888) 615-8704 to get in touch with our knowledgeable and considerate staff.