BRAINS! by ALEXIS SALVADOR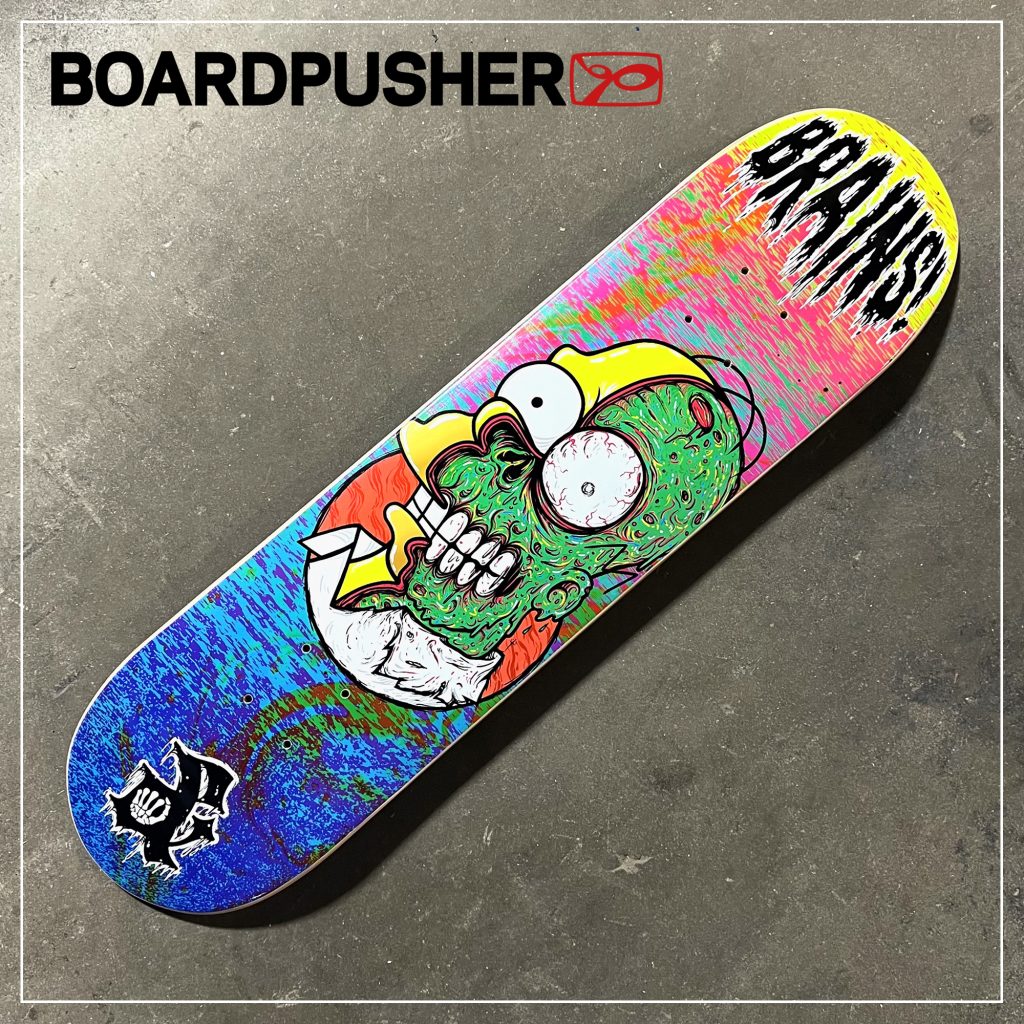 Mmmm, Braaains. Wanna take a guess as to what is one of the most popular US shows in South America? Peruvian artist, Alexis Salvador, put his zombie-fied stamp on one of the world's most iconic cartoon characters for this week's BoardPusher Featured Deck. Get updates on his latest creations at desecrateart.com, follow him on Instagram @mylifeisinfected, and pick up BRAINS! or any of his other skateboard decks at BoardPusher.com/desecrateboards.
Get what inspires you pressed onto a pro-quality custom skateboard graphic at BoardPusher.com.