Bohead Shop Decks: Skateboard Graphics Created by Sean Kelley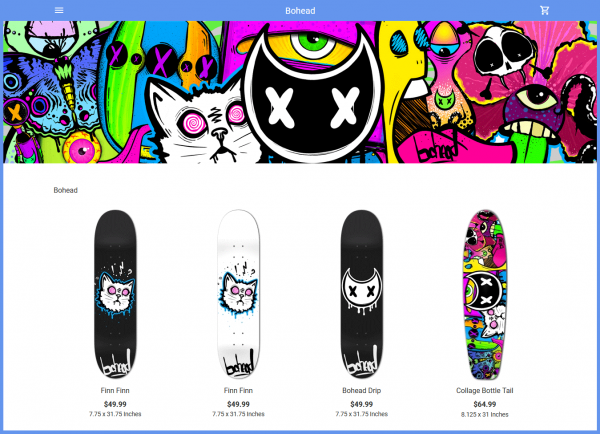 Pick up one of these fresh and clean Bohead designs created by Sean Kelley from one of the latest shops opened at BoardPusher.com. See more graphics from Sean's brand at BoardPusher.com/Bohead.
Open up your own shop and start selling your custom skateboard graphics TODAY at BoardPusher.com/help/#shops.