BLUE SEDAN RATROD by JASON HICKS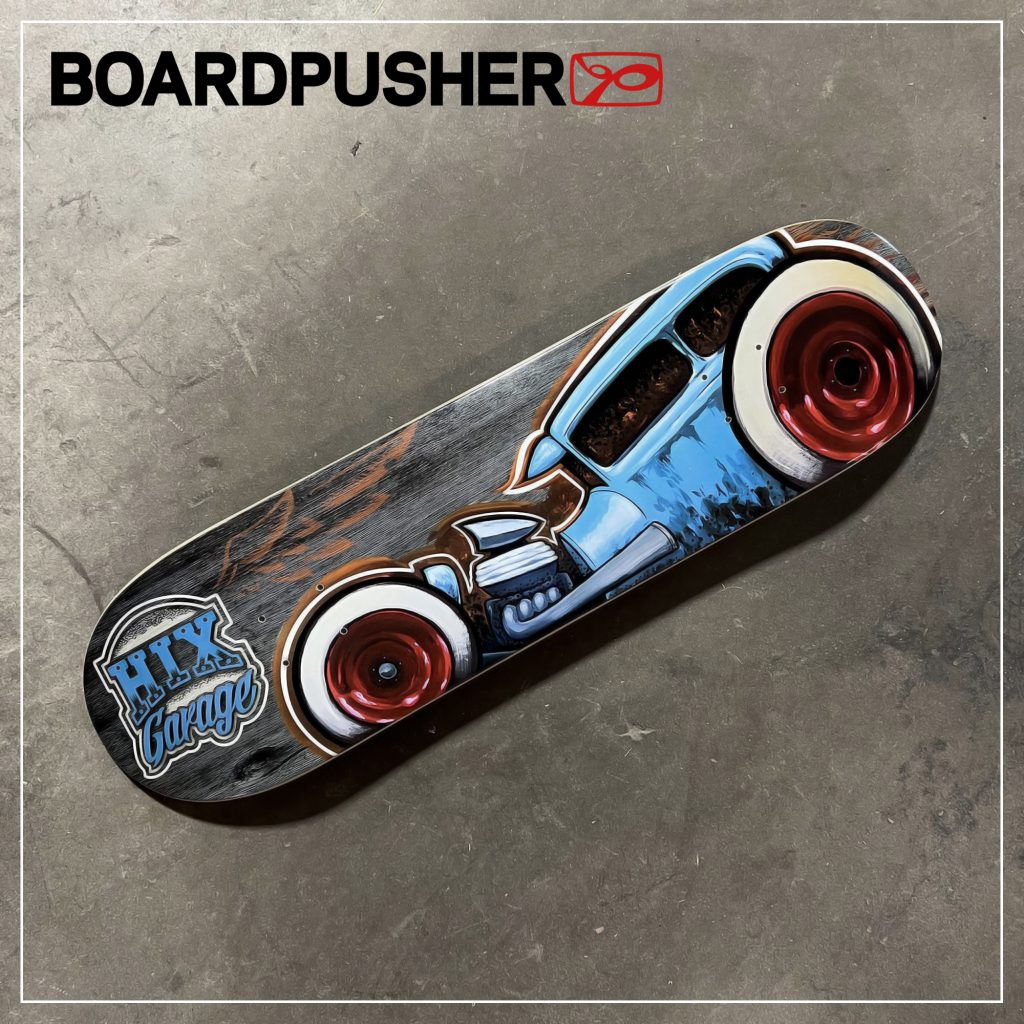 Jason Hicks usually hand-paints these gorgeous hot rods onto skateboards, and various other unexpected canvases, but he digitized a Blue Sedan Ratrod design and produced this Featured Deck at BoardPusher.com. We think this custom skateboard graphic came out almost just as stunning as Jason's original paintings. See more of Jason's skateboards, and aforementioned unique canvases, by following him on Instagram @hixgarage and visit his store at hixgarage.com.
We're constantly impressed by the custom skateboard graphics you all create at BoardPusher.com. Follow us @boardpusher to see even more of our favorite decks.