Featured Deck of the Week: "Leza" by Ross de Péloubet Thompson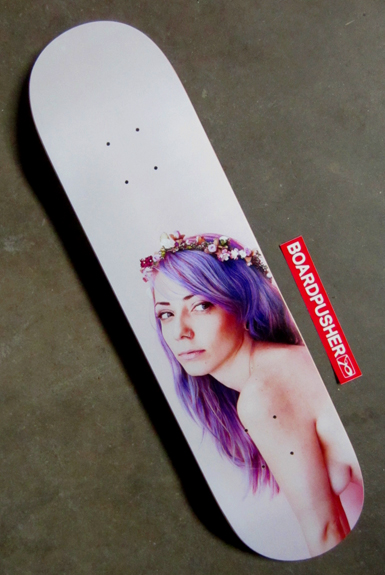 For this week's BoardPusher.com Featured Deck we have a photography board created by Ross de Péloubet Thompson. "11 years ago someone stole my skateboard… Which sucked, but I finally decided to get a new one!" Ross is a photographer in New York and employed model Leza Lush for this skateboard graphic. You can take a look at more of Ross's photography at rossthompsonphotography.com.
We love seeing skateboards used as a canvas for photography projects and you can upload your own photos onto BoardPusher.com to create a unique skateboard graphic.